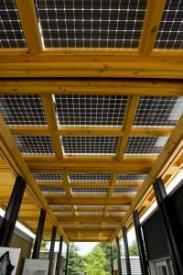 Appalachian State University encourages faculty, staff and students to participate in scholarly research and creative activities that create knowledge and enhance teaching. Many times this knowledge, sometimes referred to as intellectual property, needs to be protected. Intellectual property is a general term that describes an original creative work manifested in a tangible form that can be legally protected through intellectual property rights, including the rights of patent, trademark and copyright protection. Both Appalachian and the University of North Carolina system have established policies and procedures to balance the interests of the public, the University and respective inventor(s), author(s), or artist(s) in intellectual property arising from research and creative activities conducted by employees and students.
Employees and students using university resources have a duty to disclose any intellectual property created or discovered.
What's New
Dec 13, 2019
Our office will be closed starting 12/23/19. We will return on 1/2/20. E-mail inboxes will be monitored periodically during this time period to a...
Intellectual Property Forms
IP Council Meetings & Membership