About IACUC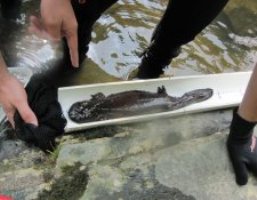 The the IACUC is a federally-mandated university committee responsible for maintaining a quality program of animal care in a research and teaching environment. Faculty, staff, veterinarians and members of the community serve on the IACUC.
Before beginning a research or teaching activity with animals, the IACUC must review and approve activities that involve nonhuman vertebrate animals, regardless of funding, which take place on Appalachian's campus or are undertaken by Appalachian faculty, staff or students. The IACUC reviews activities with nonhuman vertebrate animals to ensure compliance with the Animal Welfare Act, the Public Health Service Policy on Humane Care and Use of Laboratory Animals and our Animal Welfare Assurance.
We are announcing the implementation of Post-Approval Monitoring. Download the June 26, 2018 announcement (PDF).
Regulatory Information
Appalachian Assurance Number: A4078-01
Approval Current Until: October 21, 2025
Appalachian USDA License and Registration Number: 55-R-0124
Registration Current Until: August 27, 2024
IACUC Contact Information
iacuc@appstate.edu
Institutional Official: Dr. Ece Karatan
IACUC Chair: Dr. Kevin Zwetsloot, Department of Health and Exercise Sciences, zwetslootka@appstate.edu
Animal Care Training Officer: Dr. Mark Zrull, Department of Psychology, zrullmc@appstate.edu
IACUC contact: Shante' Mathes, Research Protections, mathessc@appstate.edu
IACUC Meetings & Membership
Meetings are scheduled on an as-needed basis, when a protocol is received that requires Full Committee Review (FCR). See upcoming deadlines.